We had friends from London visit us in early May while we were on a four-month house sit in Ottawa. The weather was crappy, but the company was good.
Since they were only visiting for a few days, there were a few places they wanted to check out while they were here: the Royal Canadian Mint, the National Gallery of Canada, the Byward Market, and the House of Targ (a video arcade).
First on their agenda was the Royal Canadian Mint.
The Royal Canadian Mint
Our first stop was at the Royal Canadian Mint which is located at 320 Sussex Drive, Ottawa. Just so you know, you are not allowed to take photos on the tour; you can, however, take them in the Boutique and of course, outside.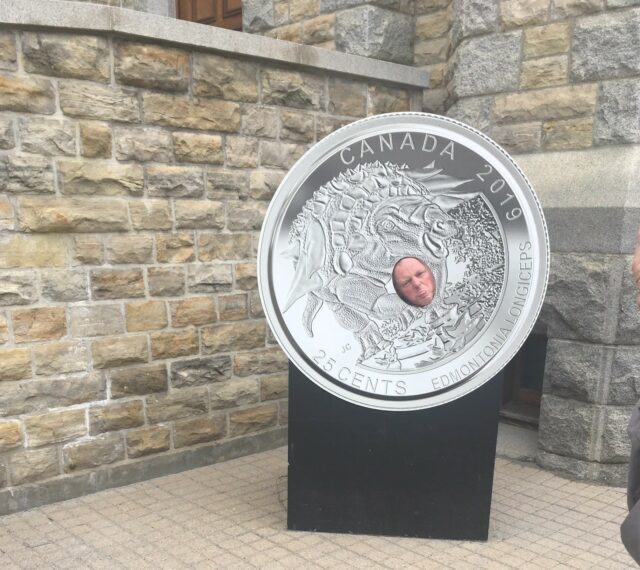 OUR FRIEND JOHN – CLOWNING AROUND
The Royal Canadian Mint is a crown corporation and produces all of Canada's circulation coins as well as manufacturing circulation coins on behalf of other nations. In addition to the coins, it also manufactures precious metal collector coins such as gold, silver, palladium, platinum button coins, medals, medallions, and tokens.
It also operates as a profit entity without relying on taxpayers' support to fund its operations. It consists of a board of directors, which is made up of a chair, president, CEO, and eight other directors and is accountable to the Minister of Finance.
As most of us know, the penny is no longer produced as of March 2012; the final penny was minted in the Winnipeg, Manitoba, plant on May 4, 2012.
The Tour
The Royal Mint is open year-round. You have to book the tour in advance, which takes approximately 45 minutes, and you have the choice of either an English- or French-speaking tour. The tour itself will take you behind the scenes of their state-of-the-art facilities. Here you will see the master tooling that is done to create the dies that make up the designs for both the commemorative and circulation issues.
The Million Dollar Coin
In 2007, the Royal Canadian Mint produced the world's first million-dollar coin, which weighed 100 kg and was 99.999% pure gold with a face value of one million dollars. The purpose of the coin was to promote the new line of pure 1-ounce Gold Maple Leaf bullion coins. Since then, five of these have been purchased by investors from Canada and abroad. These coins weigh 3,215 troy (31.10 grams) ounces each. One side features the image of Her Majesty Queen Elizabeth II, and on the other side is the hand-polished maple leaf design.
Mint artist and senior engraver Stan Witten was the artist behind the maple leaf, and Susanna Blunt was responsible for the profile of Her Majesty Queen Elizabeth.
The Boutique
The boutique is where you can shop for collector coins, gifts, souvenirs, and an exclusive line of Royal Canadian Mint clothing.
I was in the market for a wallet that was also big enough to hold my cell phone and found this one, which I thought was rather stylish.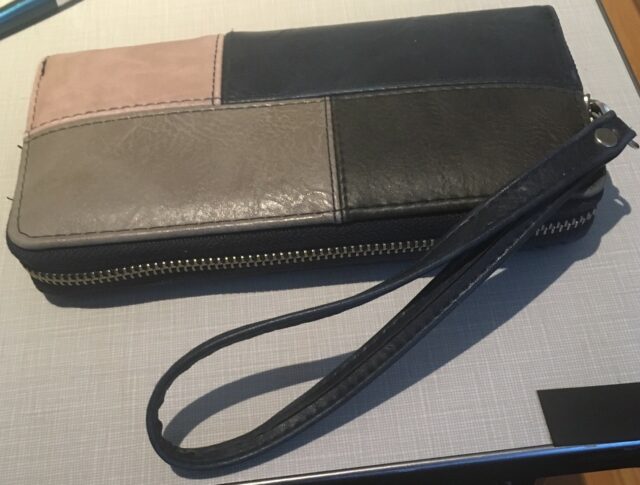 Transportation
BUS
Public transit is a great way to get around Ottawa and is provided by OC Transpo; it is economical as well as efficient. Operating 22 hours a day, you are sure to find a bus to get you to your destination. For more information, call 613-741-4390, or you can check on the web.
Regular Prices in Canada:
Cash or ticket machine:
Adults & Youth 13+: $3.50
Seniors: $2.65
Children 6–12: $1.75
Children 5 and under: Free
Driving
There is a parking lot in the National Gallery of Canada, which is about a 3-minute walk from the Royal Canadian Mint.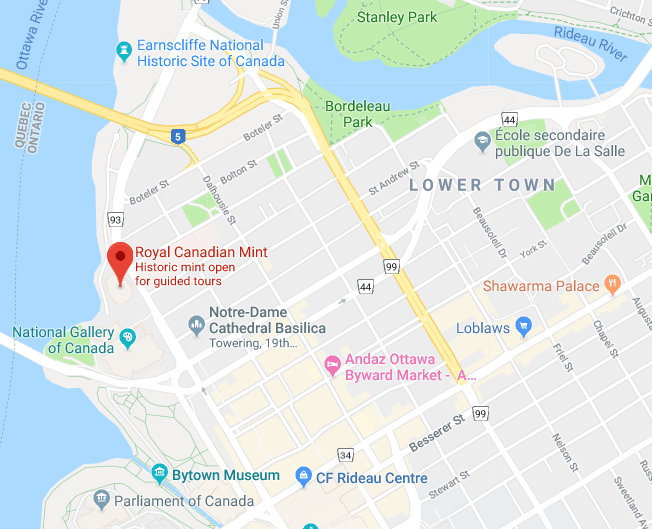 The Gallery has an underground parking lot and costs $2.75 per half-hour, up to a daily maximum of $14 (there is a $2 discount for members). There is also some parking available on adjacent streets.
Taxis are also available:
Blue Line (tel. 613/238-1111)
Capital Taxi (tel. 613/744-3333)
City Cab Ottawa (5 stars, https://citycabottawa.ca/)
Executive Cabs and Limo Services (5 stars; call or text 613-799-3353)
West-Way Taxi (good for people with disabilities): (613) 727-0101 or book online.
Final Thoughts
Since this was our second trip to Ottawa, we were more than happy to accompany our friends. If you are a coin collector or just like seeing how things are produced, then you will enjoy the Royal Canadian Mint.
In our next article, we will be visiting the National Gallery of Canada.
Have you been to the Royal Canadian Mint? What did you think of it?
Please follow and like us: