OUR JOURNEY
A few years ago, the travelling bug hit us and we decided to see a bit of the world – Nova Scotia Canada many times, Jamaica, Dominican Republic, Costa Rica, and Mexico.
In late 2016 we sold everything we did not need, packed our bags and headed to Costa Rica for six months, and returned the following year for another six months. For the past two years, we've resided in a small Mexican fishing village between Cancun & Playa Del Carmen.
WHO WE ARE
Mary Ann
I have a wonderful family – a funny and interesting husband, fantastic kids and step kids, and four grandchildren; although it is difficult being away from them, my husband and I chose to live life the way we wanted to and for us, that meant travelling.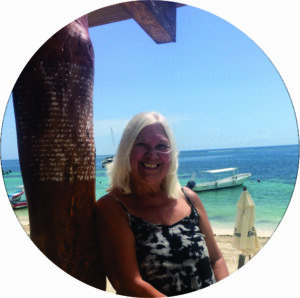 I'm an avid reader, love crossword puzzles, and playing scrabble.

Wine, water, and coffee are my drinks of choice but not necessarily in that order.

 I never travelled anywhere, intentionally, until 6 years ago.

I had two successful publications that I founded and operated, both in Ontario.

I am very protective of my husband, children, and friends.

I married my second husband in 2008 and he has been my biggest champion. Life would not be as much fun without him.

I love to laugh!
I believe we all have a passion in life; for some of us it is apparent from the beginning, others like myself, it needs to be nurtured; we need to believe in ourselves, and have the confidence to leap forward in spite of obstacles and setbacks.
CJ (Charles)
I am a Canadian baby-boomer-aged comedian who does not do winters; I enjoy playing the drums, tennis, laying on the beach soaking up the sun, watching the world go by, and spending my children's inheritance.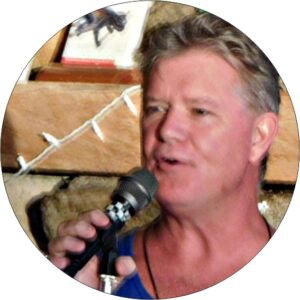 Canadian baby-boomer-aged comedian who loves to make people laugh…for $$.

'The early bird gets the worm,' but worms are gross – mornings are a form of cruel and unusual punishment.

I don't read books, but for some reason, my wife asks me for words when she's doing crossword puzzles.

I purposely fill in her crossword puzzles in ink with incorrect words that fit.

I play the drums.

When I play RUSH on my music system, the neighbourhood listens along with me.

I am a retired ECHL goalie, taught at adult hockey schools and played adult tournaments until 2016.

When not performing comedy, I lay on the beach, soak up the sun, and watch the world go by.