It was not my intent to quit drinking coffee in Mexico. I love the stuff, and I love the aroma of a freshly brewed pot of coffee, the smell teasing my nose as I wait for that first cup. When I am ready to sit down at my computer early in the morning, there is nothing as satisfying as taking that first sip. Tea just does not have that same appeal for me. So why did I quit drinking coffee?
A Sick Husband
When we first arrived here in Mexico, I believe my husband might have been coming down with something like a cold. Within our first two weeks of being here, he woke up one morning with a fever, chills, aches, sneezing, difficulty breathing, and a cough that wouldn't quit. It sounds like the common cold or flu, doesn't it?
Except it persisted, and nothing seemed to work. He lost his appetite and ate mostly yogurt to keep up his strength. I was beginning to think he might have pneumonia and was getting worried, so I convinced him to go to a clinic.
Finally, a visit to a doctor here in Mexico revealed he had some kind of chest virus. He was put on a breathing mask once a day for three days, three needles once a day for three days, and various pills. It took almost three weeks for him to start feeling somewhat normal again.
No More Drinking Coffee
But a funny thing happened; he totally lost his appetite for coffee (beer too, but only for a little while, haha), but the taste for coffee never returned.
So, like the good wife, I told him that I would quit too, but only after I finished what we had—I couldn't waste it, right? Boy, did I baby that coffee? I cut down the amount to about half of what I used to take and made it just a tiny bit weaker. I stretched that remaining coffee as far as I could!
Then the dreaded day came; I had run out of coffee!!
What to do Next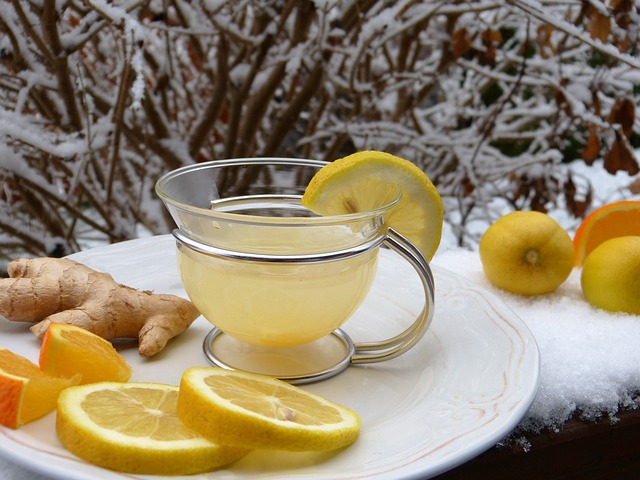 I am a big believer in lemon juice and warm water to kick-start my day. I always had that first, before I had my first coffee, along with my morning stretch. Lemon in warm water has so many benefits:
Rich source of Vitamin C

Weight loss

An antibacterial agent

It helps prevent colds

Good for skin problems such as rashes

Cleaning the liver

Prevents Gingivitis

Provides electrolytes to the body

It helps with digestion

Relieving joint and muscle pain

Eases sore throats
Possible side effects:
Because it is citric acid, it may erode tooth enamel (try rinsing the mouth out after drinking)

Citric acid may cause heartburn

Frequent bathroom trips (but the same happens when drinking just plain water)
So, I thought, that is one routine I can keep, and it is something to drink. Well, here in Mexico, you run into certain challenges.
When I first arrived, I was able to find a few lemons. Then a friend told me her friend had a lemon tree and she would get me some, which were great and lasted me about 10 days. But after that, I was unable to find lemons—you would see signs in the store, Limones, everywhere—but I would get them home, and (a) they would either be sweet lemons (not the same!) or (b) limes. I called my friend and said, "Can you get me more lemons?" and she replied, "Sorry, the season is over; no more lemons!"
What?! Now, I couldn't even have my lemon drink in the morning!
DrinkingWater Instead of Coffee
Well, what about water? I like water as much as I do coffee, and we constantly hear how good water is for us. Some of the benefits associated with drinking water are:
Helping to lose weight

Revitalizes our skin

It helps carry oxygen to the body

Reduces joint pain

It helps to clean our mouth, thus reducing tooth decay

It helps with our brainpower

Keeps the body hydrated

It relieves heartburn and constipation by keeping the bowels functioning

It is necessary to flush body waste

Prevents kidney damage
That's a whole lot of reasons to drink water. However, as much as I like water, I have always had a difficult time drinking it straight, first thing in the morning.
Note: Here in Mexico, unless you have the patience to boil all your drinking water, it is necessary to purchase bottled water.
Possible side effects:
According to Wikipedia, water intoxication (water poisoning, hyperhydration, or water toxemia) can occur when the normal balance of electrolytes in the body is pushed outside safe limits by drinking excessive amounts of water. This can cause a potentially fatal disturbance in brain function. You know the saying, "Too much of a good thing…"
Who knew??
Next on the List
What do you think is the most consumed non-alcoholic drink in the world? If you said soda or coffee, you would be wrong.
According to National Geographic (2014), tea is the most consumed drink in the world!
Well, there really wasn't anywhere else to go. I tried cocoa twice, but nope! Don't get me wrong, I like hot cocoa, but not first thing in the morning in 80+ degree temperatures.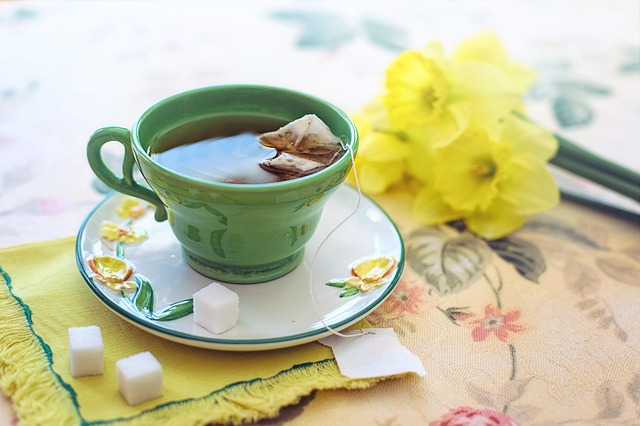 I do like green tea and thought maybe I could try that. So, three long weeks later, I am struggling with the water first thing in the morning and then having a hot cup of tea mid-morning. Green tea has been touted as the tea to drink, so I am willing to give it a try. Some possible benefits include:
Positive impact on several types of cancer

Protecting against cardiovascular disease

Lowering bad cholesterol

Aiding in weight loss

As a treatment for psoriasis and dandruff

Improving brain functions, in particular, our memory

Reducing the risk of Alzheimer's
Note: While many studies and research have been conducted to support these claims, many more are still needed.
Possible side effects:
Insomnia, anxiety or upset stomach if you are caffeine intolerant

Increased blood pressure if taken with other stimulants

If taking blood thinners, could reduce the clotting of blood platelets
My Saviour, Sort of
Besides my lemon water and tea, I try to make a smoothie every day. The combination of all three is satisfying and carries me through to almost lunchtime. That has been the one thing that is helping me. I can still have that smoothie and throw in as much stuff as I like. Plus, I know it is good for me.
So Does Coffee Deserve a Bad Rap?

I am sure, like me, you have heard the pros and cons of drinking coffee. Let's see what some of the possible benefits are:
Increase our energy level

Protection against type 2 diabetes

Lower incidence and control of tremors in Parkinson's disease

Risk of liver cancer by about 40% (according to an Italian researcher)

Lowers the risk of alcoholic cirrhosis

Protection against heart failure

May prevent premature death

Lowers the risk of MS (multiple sclerosis)

Protection against colorectal (colon) cancer

Source of antioxidants
Possible side effects:
Can cause anxiety symptoms

Symptoms of depression

Reduce chances of women wishing to be pregnant

Elevations in cholesterol levels (high consumption of unfiltered coffee)

Risk of heart disease (2 or more cups a day if you have slow metabolization)
It seems to me that the pros outweigh the cons!
Note: Again, lots of studies have been done, and many more are ongoing.
As this video shows, coffee is drunk all around the world in one form or another! Really, how bad can it be?
Final Thoughts
Sorry people, I still miss my coffee! I can't believe I haven't broken down yet. We were even in a really nice café yesterday; I drooled, but I didn't have any. I am not sure how long this will last, and I am trying to determine if there have been any benefits or if this is just an 'experiment' that needs to be stopped!
Now I understand why most smokers have a hard time quitting (for some, it's not quitting; it's missing the taste and the enjoyment).
I can honestly say I haven't noticed any major physical improvements—sleep patterns seem to be the same, I don't drink more tea than normal, my appetite hasn't changed, and my teeth aren't any whiter—perhaps I just need to give myself more time. Maybe I am saving a little money (we never drank coffee out a lot—just what we consumed at home).
The one thing I do notice is that when I drank coffee, it sustained me while working until I forced myself to make my breakfast smoothie. Now, I consciously realize I don't have coffee in front of me and go make myself a smoothie or a bowl of oatmeal. This is probably a good thing!
Note: Hubby has not once said, "Gee, I really miss coffee!" What? How can he not miss coffee? Here's the kicker: He is drinking much more water, riding his bike further every day, and seems happier (coincidence?) You tell me!
Maybe I will give it a little longer. After all, three weeks isn't that long, right? Perhaps I will continue my quest to find something satisfying that will replace my morning coffee or keep searching for those elusive lemons. Wish me luck!
Disclaimer: This article does not constitute a legal or medical endorsement. It is up to you to seek medical attention or advice from a medical practitioner if you have any concerns.
Are you a coffee drinker? Have you ever quit? How did it make you feel? If you enjoyed this article, please check out our website for more.
UPDATE: I am back to drinking coffee and have no regrets!
Please follow and like us: