Welcome and Hello Instagram Friends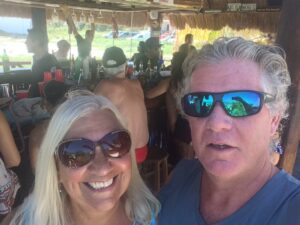 My name is Mary Ann – I am a wife, mother, nana to three incredible kids and an Entrepreneur.
My husband Charles is a comedian/entrepreneur, retired ECHL goalie, plays the drums, is a huge Rush fan and loves the sun and beach.
We love to travel and a few years ago decided to see some of the world – Nova Scotia many times, Jamaica, Dominican Republic, and a short stay in Costa Rica.
In late 2016 we sold everything we did not need, packed our bags and headed to Costa Rica for six months, and returned the following year for another six months. For the past two years we've resided in a small Mexican town called Puerto Morelos, which is situated between Cancun & Playa Del Carmen.
When not travelling, we house sit in Canada for others along the way – experiencing other cultures and locales which suits our budget!
Maybe you would like to know a little more about us, or follow some of our house sitting adventures, learn why travel is possible for us. If so, check out the links below.