Planning a lesbian-friendly trip to Mexico can be an exciting and empowering experience. Mexico offers a diverse range of destinations, each with its own unique charm and LGBTQ+-friendly atmosphere. From the vibrant streets of Mexico City to the stunning beaches of Puerto Vallarta, there are plenty of options to explore and connect with the local LGBTQ+ community.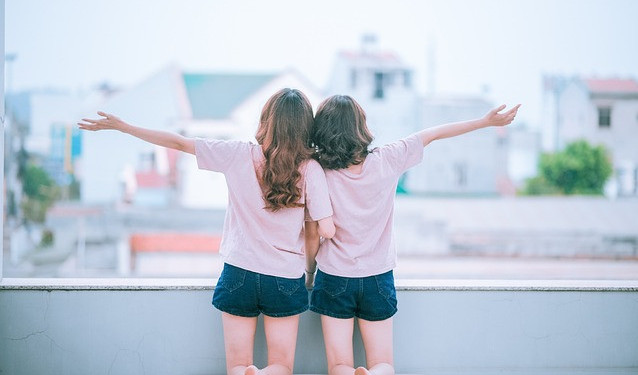 A Little Bit of Geography
Southern North America's Mexico, also referred to as the United Mexican States is a nation. It shares borders with the United States to the north, the Pacific Ocean to the south and west, Guatemala, Belize, and the Caribbean Sea to the southeast, and the Gulf of Mexico to the east. With a population of nearly 126 million, Mexico ranks as the tenth-most populous nation in the world and the thirteenth-largest by land area. It also has the most Spanish speakers in the world. Mexico is organized as a federal republic, with Mexico City serving as the nation's capital. Additional notable cities are León, Guadalajara, Puebla, Toluca, Tijuana, Ciudad Juárez, and Monterrey.
Tips for a Lesbian-Friendly Trip
By following a few steps and considering important factors like safety, accommodations, and activities, you can create a memorable and inclusive trip that celebrates your identity and allows you to experience the best of Mexico. Let's dive into the details and plan your unforgettable lesbian trip to Mexico!
Choose the destinations: 
Mexico offers a diverse range of destinations. Research LGBTQ+-friendly cities and regions in Mexico. Popular options include Mexico City, Puerto Vallarta, Playa del Carmen, and Tulum. Consider the atmosphere, local LGBTQ+ community, safety, and activities available in each location.
Research LGBTQ+ resources:
Look for local LGBTQ+ organizations, websites, and forums that provide information on LGBTQ+-friendly establishments, events, and activities in your chosen destinations. These resources can offer valuable insights into the community and help you plan accordingly. See a list of resources at the end of this article.
Consider travel logistics:
Research flights to Mexico and compare prices from different airlines and travel websites. Check if any airlines have policies or programs that support LGBTQ+ travellers. Determine the most convenient and cost-effective way to reach your chosen destinations within Mexico, whether it's by plane, bus, or train.
Accommodation for a
lesbian-friendly trip:
Look for LGBTQ+-friendly accommodations in your chosen destinations. Websites such as Purple Roofs (https://www.purpleroofs.com/) and TAG Approved (https://www.tagapproved.com/) provide listings of LGBTQ+-friendly hotels, resorts, and bed and breakfasts. Read reviews and check their policies to ensure a comfortable and inclusive stay.
Plan activities and attractions:
Research LGBTQ+-friendly bars, clubs, restaurants, and entertainment venues in your chosen destinations. Look for LGBTQ+ events, festivals, and pride celebrations that may be happening during your visit. Check out local LGBTQ+ landmarks, museums, and cultural spots that are relevant to the community.
Travellers may find hotels that welcome LGBT guests on a special section of Expedia, along with guides to the best gay hotspots.
Safety considerations:
While Mexico is generally a safe country for travellers, it's important to take precautions. Research the safety situation in your chosen destinations, follow travel advisories from your country's government, and take necessary safety measures like avoiding isolated areas at night and using reputable transportation services.
Connect with the local
LGBTQ+ community:
Consider reaching out to local LGBTQ+ organizations or social groups before your trip. They can provide valuable advice, recommendations, and even opportunities to meet and socialize with local LGBTQ+ residents.
When connecting with the local LGBTQ+ community, it's essential to approach conversations and interactions with respect and an open mind. Be willing to learn and listen, show genuine interest, and be inclusive in your interactions.
Respect the local customs:
Mexico has its own cultural norms and customs. It's important to be respectful and considerate of local traditions and sensitivities. Familiarize yourself with basic Spanish phrases and etiquette to enhance your interactions with locals.
Travel insurance:
Ensure that you have comprehensive travel insurance that covers medical emergencies, trip cancellations, and lost luggage. Confirm if the policy explicitly covers LGBTQ+-related incidents to have peace of mind during your trip.
Enjoy and be yourself:
Mexico is known for its warm hospitality and rich culture. Embrace the experience, be yourself, and have a fantastic time exploring the country, connecting with the LGBTQ+ community, and creating unforgettable memories.
Conclusion
Planning a friendly lesbian trip to Mexico opens up a world of possibilities for exploration, connection, and celebration. By following the steps outlined in this guide, you can ensure a safe and inclusive journey that allows you to immerse yourself in the vibrant LGBTQ+ culture of Mexico.
From choosing LGBTQ+-friendly destinations and accommodations to researching local resources and activities, careful planning will help you make the most of your trip. Embrace the warmth and diversity of Mexico, connect with the local LGBTQ+ community, and create lasting memories as you embark on this incredible adventure.
Remember to stay informed about travel advisories and guidelines and to be respectful of local customs and traditions. Enjoy your trip and celebrate your identity with pride!
RESOURCES 
LGBTQ+ Travel Guides:
Spartacus International Gay Guide
Out Traveler's LGBTQ+ Travel Guides
LGBTQ+ Travel Blogs and Online Communities:
LGBTQ+ Organizations:
International LGBTQ+ Travel Association (IGLTA)
LGBTQ+ Pride Events and Festivals:
Research LGBTQ+ pride events, festivals, and celebrations in the destinations you plan to visit.
LGBTQ+ Travel Agencies:
Detours Travel
HETravel

Out Adventures 
Lesbian Tours:
Aquafest Cruises
Diva Destinations
Olivia
R Family Vacations
Meet People:
Meetup.com

Her

Gaydar Girls

Pink Lobster
Please follow and like us: