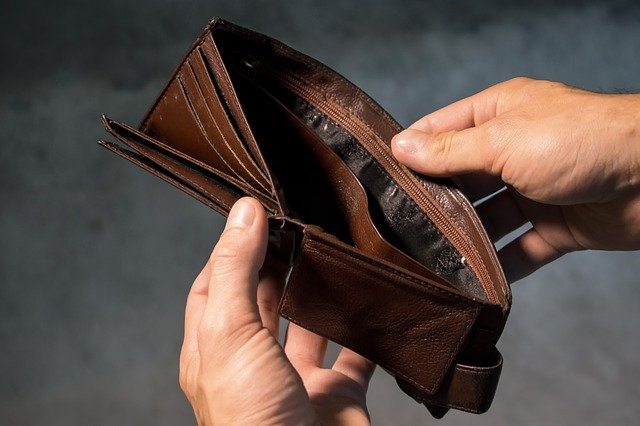 With travel restrictions being lifted in some parts of the world, travellers want to take to the skies again and who can blame them?  But can they afford to?
There have been lots of job changes and uncertainties this past year so people aren't even sure they want to spend money to travel. If you have been considering it though, there might be an option.
Do you have a place you have been dreaming of visiting – maybe visiting the famous ruins in Mexico or lying on a warm sunny beach somewhere? What if you could fly now and pay later without using your credit card? Affirm might be the answer.
What is Affirm
Affirm is an alternative to credit cards and is becoming quite popular among purchasers. In essence, it is a point-of-sale loan. The company was established by Max Levchin in 2012. You might recognize him as being the co-founder of  PayPal.
As of 2020, Affirm has raised over $1.3 billion from investors.
It was announced in 2020, that Affirm would partner with Shopify exclusively to provide the buy now pay later financing option to Shopify merchants in the U.S.
Features of Affirm
Affirm says 'Buy Now Pay Later' and 'What you See is What you Pay." There are no hidden fees or sudden surprises. This is good, right? Let's look at some of the features:
No hidden fees – no surprises

No late fees

No annual fees

You choose the payment plan that works for you

No in-depth credit history search so doesn't affect credit scores

The annual percentage rate can vary from 0% to 30% – depending on credit and eligibility

Can possibly be approved for more than one loan at a time

NOT JUST FOR FLIGHTS!
How Does it Work?
In a sense, it works like a credit card. You go to the checkout point and present your card and are offered the payment plan you wish. You are usually approved rather quickly and you may be requested to make a small down payment upfront and pay the balance according to the payment plan you have chosen.
Your payments can automatically be split into four payments but since you have the option to choose your payment plan, you could choose 3 months, 6 months, or even twelve months.
Transactions as low as $50 can be eligible for an interest-free biweekly payment plan with no hidden fees or late charge fees.
Unlike credit cards, interest doesn't accumulate if you don't pay off the balance. You always know what your exact end figure is.
How to Shop
There are actually three ways you can shop with Affirm:
Affirm website

Affirm App

Affirm's  merchant partners
Other Benefits
Affirm isn't just for flights. Is there a favourite pair of shoes you want or maybe a new set of luggage? There is no limit to what you can purchase through Affirm. At present, they have over 6000 merchant partners. Sixty-seven percent of Affirm purchases are from repeat users.
No matter if you are looking for clothing, travel, home appliances, or whatever, Affirm works with several thousand merchants and retailers. Some of these popular merchants include Adidas, Walmart, Pottery Barn, Nutribullet, Oscar de la Renta, Audi, Best Buy, Delta Vacations, Peloton, Expedia, and CheapOair.
How to Make Payments to Affirm
You can pay online on their website or through the app. Acceptable payments right now include debit cards, chequing accounts, or the old slow snail mail by sending a cheque.
How to Process Returns
It is recommended that you contact the store/merchant directly. So you are probably wondering if you return an item, and how it affects your obligations to Affirm with regards to your loan.
Affirm could cancel your loan if the return is finalized by the merchant.

If it is a partial refund or a store credit, you are still responsible for paying off the loan to Affirm regardless of the fact that the item was returned.

Finally, if not satisfied with either of the above, you can contact Affirm and submit a dispute. Depending on the outcome, you could either win the dispute and receive a full refund or you could be on the hook to still pay to Affirm the full amount if the merchant wins.
Does it Affect Your Credit Score?
Remember, this is a loan and with most loans, the lending financial institution considers a couple of things such as a credit check and your payment patterns. Affirm will do a soft credit check but there is no obligation to buy the product even if you are preapproved so your credit score won't be impacted.
Also, your payment patterns won't be reported to the credit bureau as long as you have four biweekly payments or a 3-month payment term and the loan is 0%.
You can also pay your loan off early to save interest and you will not be charged with a prepayment penalty.
So What's the Catch?
This is a valid question. You are probably wondering 'if this is so great' how does the company make money? They get a commission from businesses/partners and shoppers who pay interest on some items.
Affirm is a third-party lender that works with a merchant who has the products but the merchant is not the one providing the credit; the merchant pays to Affirm a merchant discount rate plus transaction fees which can vary depending on certain factors.
Customer Service
It is Affirm's intent that you have such a great experience that you will return often! They do not want you to buy the items you wish to purchase and incur an unmanageable credit card debt.
However,  having said that trying to reach them can be an issue. If you look at the website, there is no way to contact them via phone or email. Their Help Centre is very focussed on certain issues so there is not much room for asking a direct question.
I did a Google search for the phone number by typing in "Contact Affirm by phone" and this number popped up: 855-423-3729.
I also did the same for an email address and this one was listed – help@affirm.com. Otherwise, you might have to send them a letter which could be time-consuming, to the address provided on their website.
Pros and Cons
So let's look at the pros and cons of using Affirm to book your next flight or make a purchase.
Pros of using Affirm
No hidden fees

No late fees or annual fees

You can make purchases of up to $17,500

You have the option to choose your payment plan

No in-depth credit history search so doesn't affect credit scores

Can possibly be approved for more than one loan at a time

You can purchase thousands of products
Cons of Using Affirm
Cannot be used to pay bills

You might not qualify for a 0% loan; in that case, your annual percentage rate could be 10 to 30% (which could be higher than a credit card payment)

A down payment could be required for your purchase

Returns may not go in your favour

Defaults in payments could be reported to a credit bureau
Final Thoughts
There are definitely some benefits to using Affirm, especially if you need something quickly, for example, a flight for an emergency.
As far as security goes, all personal data is encrypted so you can provide your information with confidence.
Remember to keep all loans in good standing, and pay them off as quickly as you can. This shows the company that you are responsible for paying off the debt and they are more willing to do business with you again and again.
If you choose the bi-weekly payment option, your eligibility can be checked immediately and your credit score will not be impacted nor will you be asked for your social security number.
If you take out too many Affirm loans or default on your payments, you are incurring a financial risk. So while the Buy Now Pay Later with Affirm option sounds good, you have to be responsible the same as you would be for any loan. Defaulting on a loan could result in a report to the credit bureau (Experian) and you may have difficulty getting further approved loans.
If flying is your motivation, check out CheapOair.ca for pricing for the best deals.
Please follow and like us: