There are a lot of rules flying around (no pun intended) on the necessity of having a negative COVID-19 and Travel Restrictions before air departure to your destination.
At the moment, you need a test to enter Canada and the U.S., and Transport Canada will impose and amend this and any other restrictions with very little warning, which means travellers need to do their due diligence and check out travel restrictions before making their reservation right up until before they actually travel, as rules change rapidly.
Entering or Departing Canada or Travelling Within Canada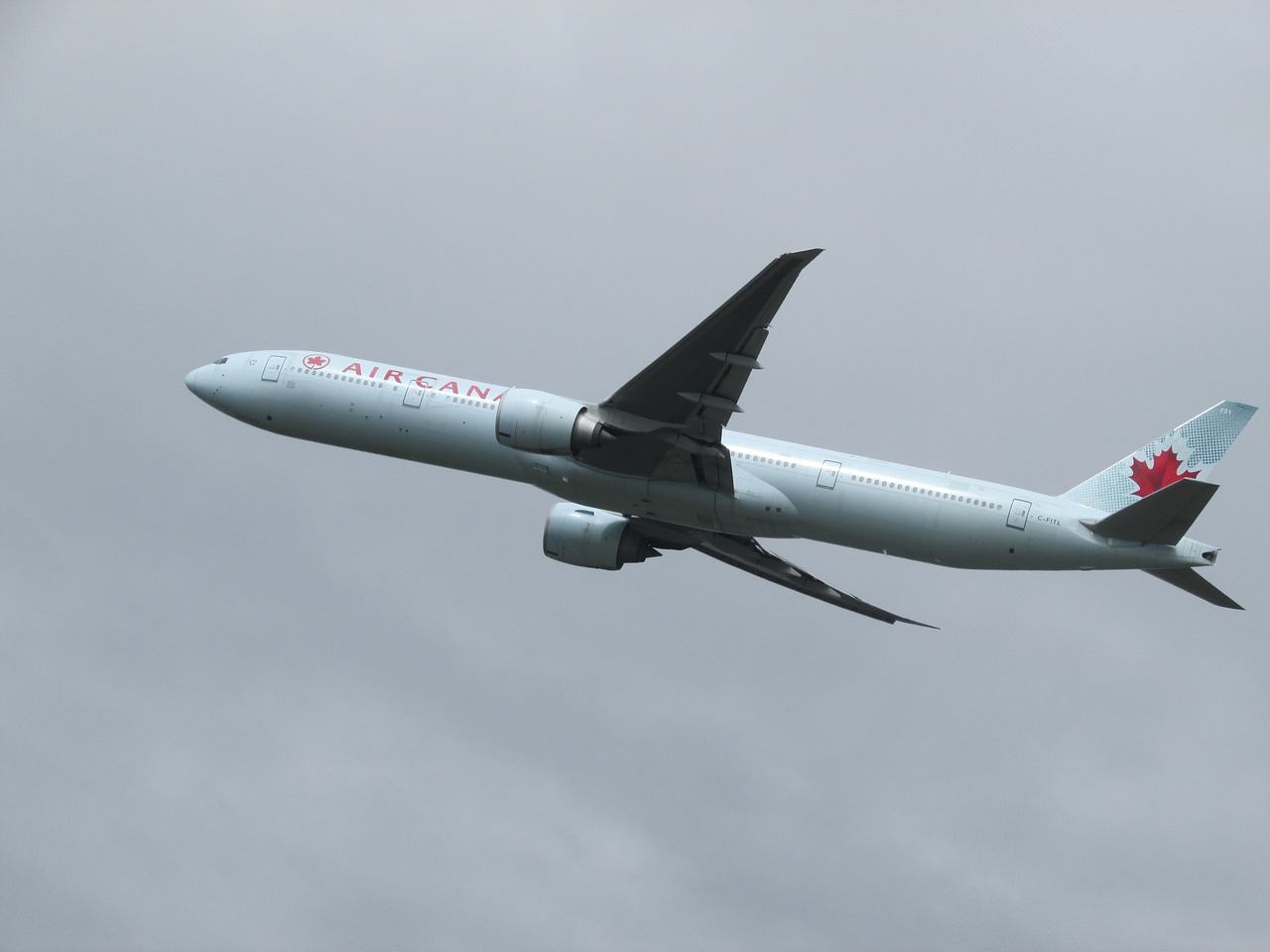 There are general questions that airlines ask before a passenger enters or departs Canada such as:
Do you have a cough or fever?

Do you have breathing difficulties?

Do you have COVID-19 or suspect that you may have it?

Have you been denied air travel in the past 14 days because of COVID-19 reasons?

Are you presently under mandatory quarantine because of recent air travel or under any public health orders?
The airline may not allow you to board:
If you exhibit fever and cough

If you exhibit fever and difficulty breathing (unless a medical certificate shows you have an unrelated medical condition)

If they have reason to believe you have COVID-19

If you have not been allowed on an aircraft in the previous 14 days for medical reasons associated with COVID-19
Providing false or misleading information about a traveller's health can result in a penalty of up to $5,000.
Mandatory Requirements Include:
Some airlines are requiring temperature checks before boarding.  If you have a temperature and no supporting medical documents stating it is something other than COVID-19, the airline can refuse transportation for 14 days.
Transport Canada states that *face coverings for those 2 and over are mandatory, although children between 2 and 6 can be exempt if they cannot tolerate wearing a covering. However, accompanying adults need masks in their possession for children before boarding a flight.
*Note:  According to WHO (World Health Organization) face coverings should be made with three acceptable layers (an inner layer of absorbent fabrics such as cotton, a middle layer of polypropylene, and an outer layer such as polyester) that will securely fit over the nose and mouth and held in place with ties or loops. According to Transport Canada, non-medical masks or coverings containing exhalation valves or vents ( which allow virus particles to escape), mesh or lace, neck gaiters, bandanas, and plastic face shields are not acceptable and if Transport Canada becomes aware of this (should the airline report it), they can impose a monetary penalty.
You may be exempt from wearing face masks if:
You have authorization from an airline and a valid medical certificate stating you have a medical reason that prevents you from wearing a face mask.

A negative COVID-19 test is taken within 72 hours of departure at check-in and/or prior to boarding. If the departure date exceeds 72 hours, you may need another test.
You shouldn't take the rules for wearing or not wearing a mask lightly. Transport Canada will levy fines to Canadians who do not comply with the rules.
As of January 7, 2021, travellers, 5 years and older, regardless of citizenship, need a negative COVID-19 (PCR) test three days prior to boarding international flights entering Canada.  PCR (Polymerase Chain Reaction) detects the presence of a virus and is the most reliable and effective test.
NOTE: Here in Quintana Roo, Mexico, prices for the test can run upwards of 2500 pesos (approximately $160 Canadian), depending on where you get it done. A few high-end resorts are offering the test FREE (some with restrictions such as minimum length of stay) before sending you home to Canada or the U.S. Some will even go so far as to offer you 14 days of free accommodation if you do test positive.
Airlines must require proof of a negative COVID-19 test (PCR or RT-LAMP test) from travellers (unless they are exempt) prior to boarding a flight to Canada.
NOTE: You don't need a test if flying within Canada but you must wear a mask while travelling.
For other restrictions (which may include self-isolation depending on Province), check here.
It is still mandatory to quarantine for 14 days upon arrival in Canada. You must have a plan with the place of quarantine (you will need to stay inside at all times), how you will get there, and how you will receive provisions (food/groceries/medicine).
Not abiding by this rule will result in severe consequences:
a fine of up to $750,000

6 months of jail time

Being deemed inadmissible under Canada's immigration law
Those who provide essential services, such as a long-distance truck hauler who regularly crosses the border with necessary goods, are exempt from the mandatory quarantine rule. 
Passengers must now provide their travel details on the ArriveCan app or website prior to boarding. Information includes travel and contact information, quarantine plan (unless exempted), and COVID-19 symptom self-assessments.
Entering or Departing U.S. or Travelling within the U.S.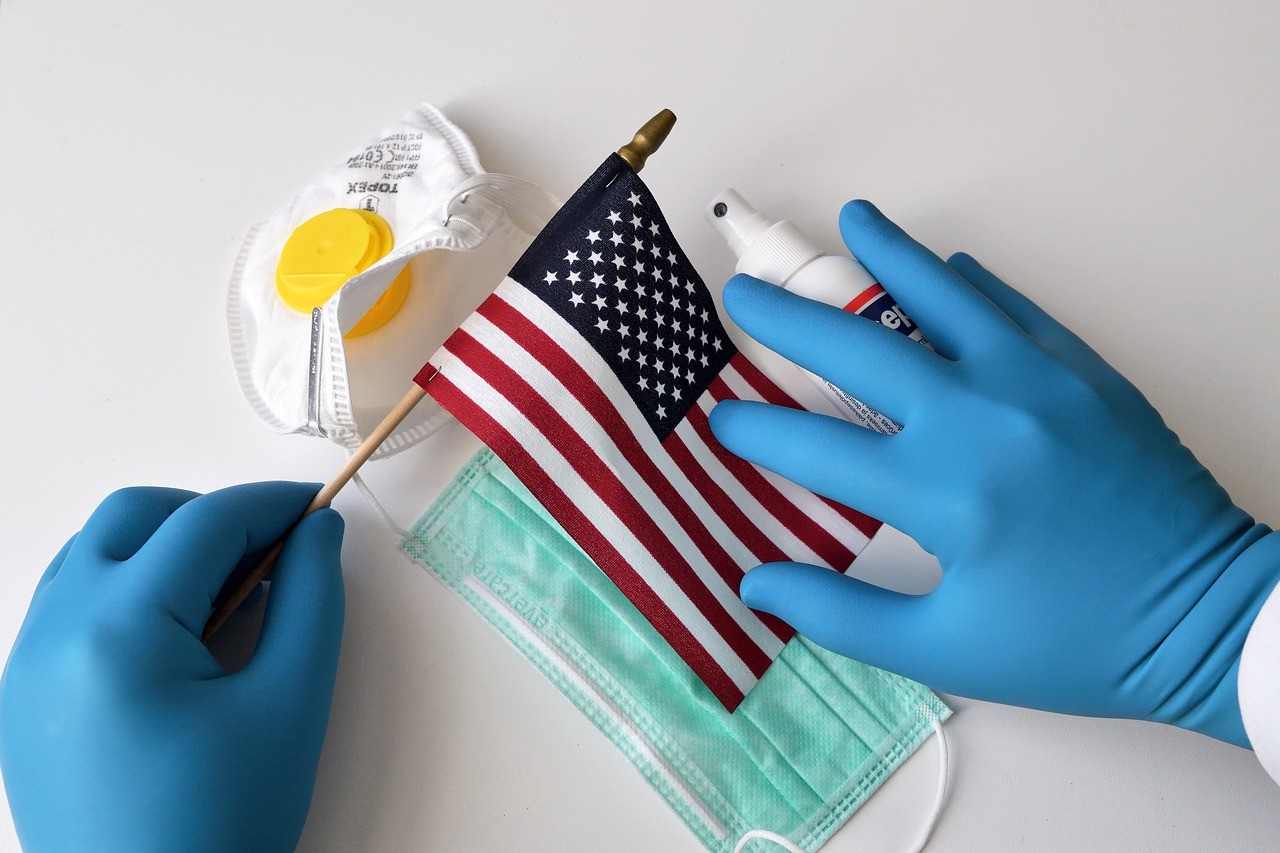 As of January 26 of this year, the CDC (Centers for Disease Control and Prevention), will require all passengers (age 2 and over) who are flying into the United States to show a negative COVID-19 test or proof of recovery within the last 90 days. The test must be taken within 3 days of departure.  This applies to all citizens – U.S. citizens and legal permanent residents. Not having this negative test or proof of recovery cause the airlines to deny you boarding.
All U.S. citizens planning to travel should visit the Travel Advisories and U.S. Embassy pages for any updates on COVID-19 globally that may influence travel.
If you plan to fly domestically, the CDC suggests you check out state and local requirements and travel restrictions before you go.
Mandatory Quarantine and Penalties
There is a lot of speculation on whether all states in the U.S. are under mandatory quarantine rules.
According to AARP, this updated list gives the following places that have quarantine rules and penalties for non-compliance in place. This list was last updated on January 15, 2021. Other states 'recommend' quarantine but do not have any penalties in place for non-compliance.
For a full description of the quarantine rules and penalties of each State, check here.
ALASKA
COLORADO (PITKIN COUNTY)
Penalty – possible fine of $5,000 (no other travel restrictions in the rest of Colorado)
CONNECTICUT
Penalty – a potential civil penalty of $500 for each violation
DISTRICT OF COLUMBIA
Penalty –  include potential fines (amount not specified)
HAWAII
Penalty – Failure to comply is a criminal offence and subject to a penalty of up to $5,000 and/or a year of imprisonment
ILLINOIS
Penalty -Failure to comply can result in fines of $100 to $500 per day, up to $7,000
KANSAS
Penalty – Failure to comply is a Class C misdemeanour with fines from $25 to $100
MAINE
Penalty –  includes up to six months in jail, a $1,000 fine, and payment of civil damages to the State for any costs incurred from testing, investigating, contact tracing, and extent of COVID-19 transmIssion.
MARYLAND
Penalty – none in place at present
MASSACHUSETTS:
Penalty – Failure to complete the Massachusetts Travel Form or quarantine may result in a fine of $500/day
NEW MEXICO
Penalty – At present, there are no penalties but the executive order declares that those who don't comply 'shall be subject to involuntary isolation of quarantine."
NEW YORK
Penalty –  includes $2,000 fine for a first violation, $5,000 for the second, and up to $10,000 if the person causes harm; arrivals by air who refuse to fill out the health form are subject to a $2,000 fine and may be ordered to complete mandatory quarantine
PENNSYLVANIA
Penalty – possible fines range from $25 to $300
RHODE ISLAND
Penalty – no more than $100 for a first violation
VERMONT
Unclear as to any penalties but law enforcement are conducting compliance checks and educational visits
As mentioned above, Other states

'recommend' quarantine

but do not have any penalties in place for non-compliance.
Travel Restrictions by Countries
Online Visa Global Travel Services provides a very detailed list of countries with travel restrictions in place. Check their website for more information on the countries they list.
Land borders and seaports are closed to travellers in many countries but may be open for the transportation of goods.
Many countries are adopting the 14-day quarantine rule for those entering their country; Canada is one of the first to do so.
Countries adopting precautionary measures against COVID-19 include:
North and South America
Anguilla, Antigua and Barbuda, Argentina, Aruba, Bahamas, Barbados, Belize, Bermuda, Bolivia, Bonaire, St Eustatius, and Saba, Brazil, Canada, Cayman, Chile, Colombia, Costa Rica, Cuba, Curacao, Dominica, Dominican Republic, Ecuador, El Salvador, Falkland Islands, French Guiana, Greenland, Granada, Guadeloupe, Guatemala, Guyana, Haiti, Honduras, Jamaica, Martinique, Mexico, Montserrat, Nicaragua, Panama, Paraguay, Peru, Puerto Rico, Saint Barthelemy, Saint Kitts and Nevis, Saint Lucia, Saint Pierre and Miquelon, Saint Vincent and the Grenadines, Sint Maarten, South Georgia and the South Sandwich Islands, Suriname, Trinidad and Tobago, Turks and Caicos Islands, United States, Uruguay, Venezuela, Virgin Islands (British), Virgin Islands (US)
Europe
Albania, Andorra, Austria, Belarus, Belgium, Bosnia and Herzegovina, Bulgaria, Croatia, Cyprus (Republic), Czech Republic, Denmark, Estonia, Faroe Islands, Finland, France, Germany, Gibraltar, Greece, Guernsey, Hungary, Iceland, Ireland (Republic), Isle of Man, Italy, Jersey, Kosovo, Latvia, Liechtenstein, Lithuania, Luxembourg, Malta, Moldova, Monaco, Montenegro, Netherlands, North Macedonia, Norway, Poland, Portugal, Romania, Russian Federation, San Marino, Serbia, Slovakia, Slovenia, Spain, Svalbard and Jan Mayen, Sweden, Switzerland, Turkey, Ukraine, United Kingdom, Vatican City
Final Thoughts
The WHO, in a Press Conference Monday, January 22, 2021, stated COVAX signed an agreement with Pfizer BioNTech. COVAX expects to deliver 150 million doses in the first quarter and is on track to deliver 2 billion doses of the vaccine by the end of this year. But anything can change and these numbers could go up or down.
In the meantime, we continue to do our part which isn't just one component such as wearing a face mask. We must still continue to do all the other things such as social distancing, washing our hands, disinfecting, and abiding by the travel rules and regulations.  For now, this drill is our way of life and I, for one, don't see that changing any time soon.
NOTE: With March break looming on the horizon, Justin Trudeau, Prime Minister of Canada, is urging all travellers to cancel all plans to travel outside of Canada and within. In fact, just a few hours ago he said we need to take stronger measures and more travel restrictions will be coming soon.
In Quebec, Premier François Legault has a different suggestion. If he has his way, he wants to see vacationers who continue to travel outside of Canada, go into quarantine upon their return AT A HOTEL at their EXPENSE, even IF they have a home to return to.
Let's hope it doesn't come to that while our governments scramble to come up with solutions to slow and stop the pandemic.
What are your thoughts on the flying restrictions put in place for Canada and the U.S.? Do you think it will help?
Please follow and like us: