BUSINESS SPOTLIGHT
Vegan Puerto Morelos – Healthy Plant-Based Lifestyle
There is a saying I like ~ "When the Going Gets Tough, the Tough Get Going."
Starting a business at the height of a pandemic is not easy but Vegan Puerto Morelos did just that, four months ago.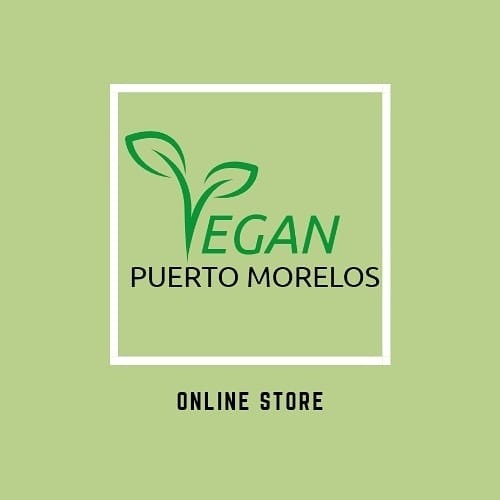 I am going through some lifestyle changes as far as my diet goes. I am eating lots of fresh fruits, vegetables, no eggs, no dairy (but this isn't new – I haven't eaten dairy in a couple of years with the exception of cheese) and therein lies my weakness. I really really like cheese.  Hubby is very supportive but I don't think he is quite ready to give up eggs or meat full time. That's ok. He puts up with the crazy meals I throw together and doesn't complain – often :).
I am trying the plant-based diet and when I occasionally do fall off the wagon, it is usually fish or chicken that I am indulging in. I also tell myself that exercising at one of the local parks every other day makes up for when I do indulge. Works for me :).
I am actually enjoying it, so when I came across Gabriel's Vegan products, I was ecstatic.
In Gabriel's own words:
"We started because we want to offer an option to animal protein and products; many people don't know the benefits of the vegan and vegetarian diets, and many don't know that there are options.

The paradigm is that many believe that Vegan Products are expensive and are only for those that are 100% vegan. This misconception causes those who are not familiar with vegan diets to stay away.

We want to shift this paradigm and offer affordable and quality Vegan Products to everyone, so they have the freedom and the chance to make a choice." ~ Gabriel
When Gabriel has Some Time off, he Relaxes or Body Surfs!
Gabriel's passion for healthy eating stems from his friends and Colombian wife, who spent time travelling in the Amazon jungle and surrounding communities, learning about vegan nutrition.
Gabriel also tells me that he is the 'cook and bottle washer' – doing everything from operating his online business to buying to delivering to cleaning!
Since this is my first real attempt to eat more plant-based foods, I have lots of questions, and Gabriel has the answers. I ask his opinion on many products and he steers me in the right direction.
NAME: Vegan Puerto Morelos
OWNER: Gabriel
LOCATION: Home-Based Online Business
HOURS: Flexible
SERVICES OFFERED: Vegan and Plant-Based Products
PROMOTION: PAY IN CASH AND RECEIVE 10% OFF
Products Available
Vegan Puerto Morelos has a very good selection and I will name a few here, the sizes and prices. For more products and information, go to the Whatsapp Catalogue (Gabriel hopes to provide a PDF format in the future). All prices are in pesos.
QUESOS/CHEESES
Mozarella en Barra/Block of Mozarella – 400g $77
Mozarella Rayado/Shredded Mozarella – 300g $73
Cheddar en Barra/Block of Cheddar – 400g $77
Cheddar Rayado/Shredded Cheddar – 300g $73
Americano en rebanadas/American Cheese – 180g $28
Quesos en Barra o Rayados/Block or Shredded – 2 for $145
PROTEÍNA/PROTEIN
There are actually 11 items in this category. I will name a few. All are 450g, $80 pesos each or 2/$150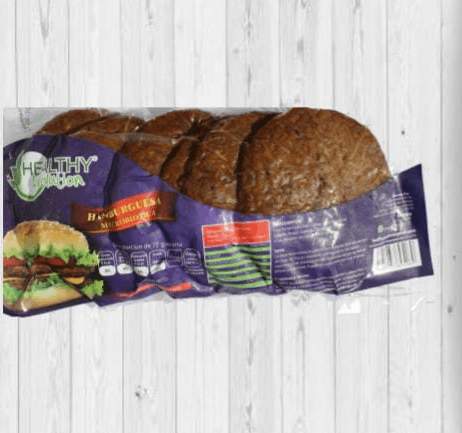 Hamburguesas Macrobiotica/Macrobiotica Burgers
Hamburguesas de Soya con Tofu/Soy burgers with tofu
Albóndigas de Soya y Avena/Soy and Oatmeal Meatballs
Carnitas Veggie/Veggie Carnitas
Tacos Orientales/Oriental Tacos
Bistek Natural/Natural Steak
Brochetas/Skewers
LECHE/MILK – ONE LITRE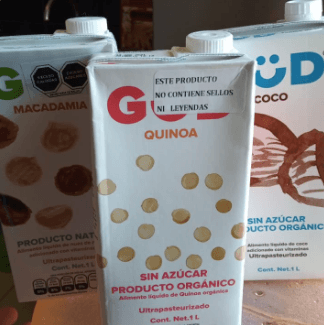 Leche de Soya Colpac/Colpac Soy Milk – $38
Leche de Soya sin azúcar, GUD/Unsweetened Soy Milk, GUD – $33
Leche de Coco sin azúcar, GUD/Unsweetened Coconut Milk – $46
Leche de Quinoa sin azúcar, GUD/Quinoa Milk without sugar, GUD  – $36
Leche de Avena sin azúcar, GUD/Unsweetened Oak Milk, GUD – $44
Leche de Almendras sin azúcar, GUD/Leche de Almendras sin azúcar – $48
Leche de Macadamia, GUD/Macadamia Milk, GUD – $48
SAZONADORES Y COMPLEMENTOS/SEASONINGS & COMPLEMENTS
Levadura Nutricional Colpac/Colpac Nutritional Yeast – 70g $97
Levadura Nutricional Jocy/Levadura Nutricional Jocy – 120g $115
Algas Kelp en Polvo Colpac/Kelp Seaweed Powder Colpac – 100g $97
Algarrobo Jocy – Carob Jocy/170g $95
Kafrik Swiss sustituto de Café/Kafrik Swiss coffee substitute – 75g $100
Nutriconsome Vegetariano Jocy/Nutritional Vegetarian Jocy – 150g $110

EMBUTIDOS VEGETARIANOS Y JAMON/VEGETARIAN SAUSAGES AND HAM
All sausages and hams are 450g and $79 pesos.
Salchicha de Tofu y Avena/Tofu and Oat Sausage
Salchicha con Tofu Ahumado/Sausage with Smoked Tofu
Chorizo Español de Soya/Spanish Soy Chorizo
Jamón Natural/Natural Ham – 250g
Jamón a la Diabla (Chipotle)/Ham a la Diabla (Chipotle) 250g
BISQUETS DE SUPER FIBRA/SUPER FIBER BISCUITS
These biscuits are amazing with your morning coffee or tea! They are quite large so I cut one in two and toast it. Yummy!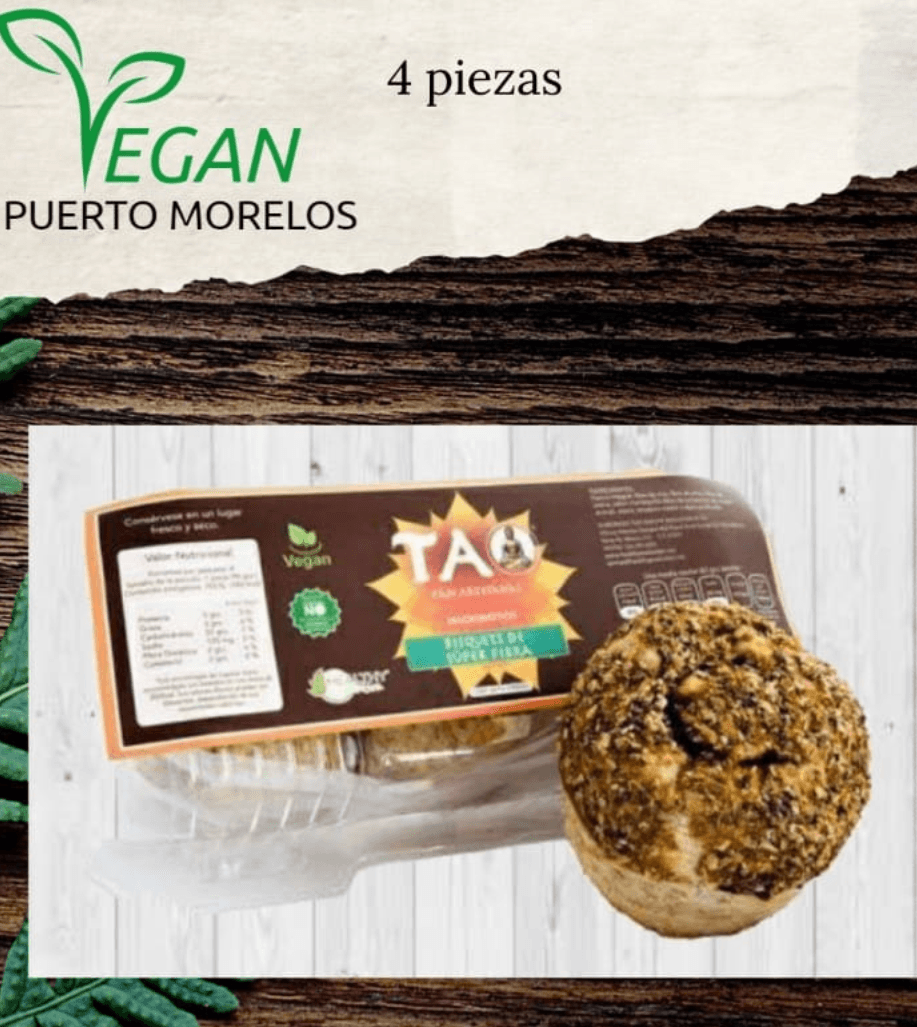 4 large biscuits – $63 pesos
Ingredientes: Harina integral, fibra de chía, fibra de arroz, fibra de avena, sabor a mantequilla (Libre de productos de origen animal), Stevia, levadura madre y Agua
Ingredients: Whole wheat flour, Chia Fiber, Rice Fiber, Oat Fiber, Butter Flavor (free of animal products), Stevia, Mother Yeast and Water
BOLLOS Y PAN DE HAMBURGUESA/HAMBURGER BUNS AND BREADS
Medias Noches 7 Semillas/Half Nights 7 Seeds
8 buns/$63 pesos
Ingredientes: Harina integral, sémola de trigo, ajonjolí, levadura madre, sal de mar y agua
Ingredients: Whole Wheat Flour, Wheat Semolina, Sesame, Sourdough, Sea Salt and Water
Bollo Para Hamburguesa/Burger Buns
8 buns/$63 pesos
Ingredientes: Harina integral de trigo, sémola de trigo, ajonjolí, levadura madre, sal de mar y agua
Ingredients: Whole Wheat Flour, Wheat Semolina, Sesame, Sourdough, Sea Salt and Water
Pan de Caja Vegano Macrobiotico/Macrobiotic Vegan Box Bread
$40/400g 
$63/800g
Ingredientes: Harina integral, fibra de chía, fibra de arroz, fibra de avena, sabor a mantequilla (Libre de productos de origen animal), levadura madre y agua
Ingredients: Whole Wheat Flour, Chia Fiber, Rice Fiber, Oat Fiber, Butter Flavor (free of animal products), Mother Yeast and Water
TOFU
All Tofus are 400g $80 pesos or 2/$150 pesos. Gabriel says if you have never tried tofu before, he recommends the A la Plancha.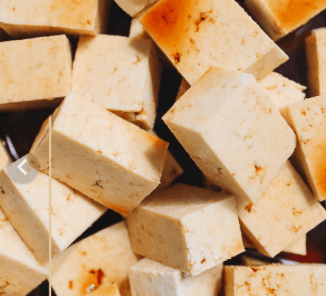 Natural/Natural
Hierbas finas/Fine herbs
A la Plancha/Grilled
Teriyaki/Teriyaki
A la Mexicana/to the Mexican
Testimonials
"No soy vegetariana estricta, sin embargo, desde hace más de 10 años me ha interesado el tema de una alimentación saludable y balanceada además de que si bien, tampoco soy vegana, me da mucho gusto saber que al reducir mi consumo de productos animales y poder sustituirlos con productos alternativos en mi dieta diaria, puedo aportar un granito de arena al cuidado del medio ambiente y a evitar en alguna medida la sobreexplotación animal.
Es por esto que estoy muy contenta de haber encontrado a Vegan Puerto Morelos, ya que aquí en nuestra localidad no había un lugar con la variedad y calidad de productos como los que ellos nos ofrecen y mucho menos con los precios que manejan, además de que el trato con sus clientes es inmejorable, siempre están al pendiente de lo que necesitas y dispuestos a resolver cualquier duda o a orientarte con la mejor actitud, lo cual agradezco mucho."  ~ Pamela B.
"Vegan Puerto Morelos me ha facilitado la vida de manera considerable. A pesar de que los productos veganos son difíciles de conseguir, sobre todo en plena contingencia de salud en Puerto Morelos, ellos me han brindado de opciones de alimentos en la puerta de mi casa e incluso en horarios difíciles. Y lo mejor es que los costos son aun mejores que comprando en Cancún o Playa del Carmen, y que han sido super amables. Estoy verdaderamente agradecida y los recomiendo ampliamente!" ~ Tania I.
"Thank you to the Friends of Puerto Morelos Facebook group for steering me to Gabriel and Vegan Puerto Morelos. From the moment I connected, ordered, and received my products, the customer service was exceptional. I am enjoying the products, especially the shredded mozzarella cheese and the delicious fibre biscuits. There are several more products I intend to try. With Gabriel's guidance, I am sure I will choose the right products for me. If you are vegan, living a plant-based lifestyle, or wish to eat less meat, I urge you to try his products. Thank you Gabriel; You have gained me as a customer! " ~ Mary Ann M.
Contact
If you have any questions about the above information, please contact Gabriel directly.
Whatsapp: +52- 998 348 3005
Final Thoughts
We hope you take the time to order from Vegan Puerto Morelos. What I am learning is that you won't be hungry eating this way. I am very full after eating a meal prepared with vegan products but I am not full AND bloated – just full and comfortable.
Are you experiencing a vegan or plant-based lifestyle? How is it working for you? Be sure and let us know in the comments below.
This is our second Business Spotlight. Check out the new Beauty Salon in Puerto Morelos.
Maybe you would like to START your own online business. Don't let the pandemic stop you! Step-By-Step training available.
Please follow and like us: