Name: Trusted House Sitters
Website: TrustedHousesitters.com
Owners: Andy & Rachel Peck
Price: $130/year
Overall Rank:  5 Stars

My husband and I love to travel, especially south for half a year, where we can avoid the cold winters in Canada. This sometimes proves difficult because, for the other half of the year, where do we live? Trusted House Sitters is a viable option and is making our travel possible.
This solution presented itself to us while visiting Costa Rica a year ago. We met many wonderful people who told us they were house-sitting. Our interest peaked, and when we got back home, we immediately decided to check it out. I am happy to say we feel we made a great decision.
House Sitting can make vacations to places like this (Yucatan, Mexico) affordable!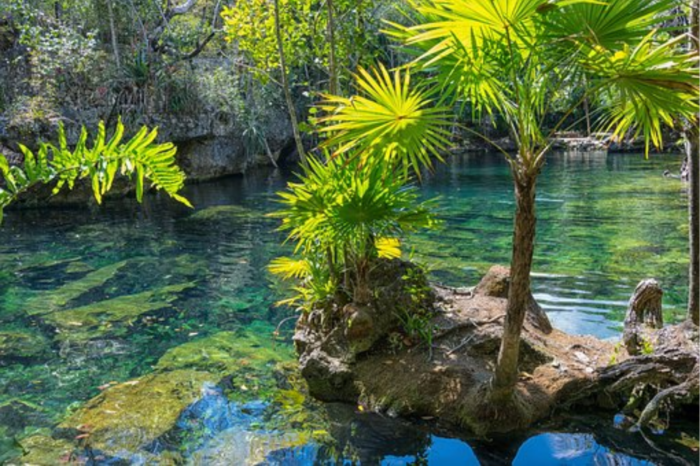 Overview
This company, based out of Brighton, Sussex, UK, was launched in 2010 by co-founders Rachel and Andy Peck. Its mission, simply put, is to allow pets to stay safe and happy in their own homes.
It is the largest company of its type and allows you to literally travel the world!
Peck saw the need for such a service when he cared for two cats and three dogs in a villa in Galicia, Spain. At that time, he realized that there were many homeowners who did not want to keep their pets away from their homes. Many chose not to travel rather than place their pets in places they weren't comfortable with.
Trusted House Sitters' staff are encouraged to do hands-on training—in other words, they are encouraged to experience house sitting for themselves so they can get a better understanding of what a member needs!
What are Trusted House Sitters
In a nutshell, it is trading services. The best part? The sitter gets free accommodations for the necessary length of time, and the owner can have peace of mind and security, leaving their home and their pet(s) in good hands.
Note: You have a choice of what animals you are willing to look after, so if you have an aversion to reptiles (like I do), then you can indicate this on your profile. While the majority of the house sits do have pets, there are a few who just want their property looked after. We will be looking after one such property for four months, starting in May of 2019.
How Does it Work
Actually, it is really quite simple.
(1) You pay a membership fee.
There is a yearly fee involved for homeowners and sitters alike.
(2) Create an account.
You will be asked to select whether you are a sitter or an owner. Then you will be directed to create your account.
Note: Before you even create your account, you will have limited access to sits already available to give you a glimpse of what is out there.
(3) Verification.
There are 3 levels of verification. The basic, standard, and enhanced. This is not a major requirement to get house sits although you may be asked by a prospective owner. In our experience, we were never asked and the only level we have is the basic.
(4) Start looking.
Homeowners will look for criteria that will match theirs. Think of it as a 'matchmaking' website. You will want to put your best foot forward – in other words, a profile that rocks!
(5) Email Alerts.
You will receive email alerts from Trusted House Sitters when a match to your profile becomes available.
(6) Welcome Guide.
The owner will prepare a welcome guide. Included in this guide are items such as alternative contact phone numbers/people; heating/air conditioning instructions; first aid kits, medications/feeding schedules of pets/plants; where restaurants/grocery stores are located, information on the vet and how he or she is paid, bus schedules. These are just a few of the items you might find in your guide. Some will be more extensive than others.
Pros
• Largest company in the world, therefore, lots of choices;
• Verification is not necessary to get house sits;
• Win/Win situation – house sitter has the opportunity to see the world; owners can travel with peace of mind;
• One-time fee covers you for the whole year;
• Free accommodations;
• Easy to use the website including a place to load up to 14 photos;
• Now has an IOS app;
• Reviews – homeowners can rate your performance. You can also rate the owners.
Some Cons – Here's the Deal
• Price
While some might find that $130 is a lot, I personally don't think so. As a sitter, if you factor in your accommodations, food, and travel, you are looking at way more than just 37 cents a day! If you are the owner, your boarding fees alone would set you back considerably. In Canada, you could be looking at $30 (low end) up to $85 (high end) per night; in the US, according to CostHelper.com, you could be paying anywhere from $240-$550 per month! Plus, your pet won't have the comfort of being at home in familiar surroundings.
• Size of Company
Being the largest does give you lots of options, but it also provides lots of competition. This is where you need to make your profile shine!
• App just for IOS
In 2017, Android accounted for more than 80% of all smartphone sales worldwide and is projected to account for 85% of shipments worldwide in 2020. That is a significant number. Hopefully, Trusted House Sitters will address this in the foreseeable future.
UPDATE on Pricing 2021:
Trusted House Sitters has introduced a new pricing tier for both sitters and homeowners which now addresses Accident & Third Party Liability Protection.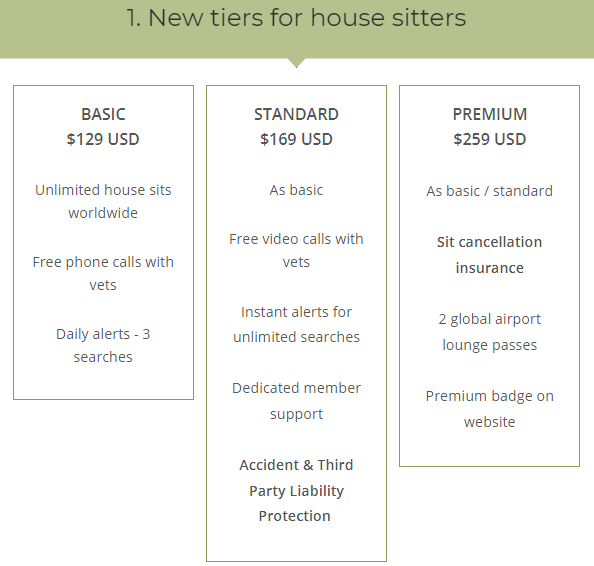 UPDATE on Apps 2021: Trusted House Sitters is now available on Google Play!
So, Does Trusted House Sitters Work?
Would I recommend Trusted House Sitters? YES!
This review is based on facts and our own experiences. My husband and I have been using Trusted House Sitters since February of this year and so far everything has been great! In fact, we already have two house-sits confirmed for 2019!
This company has thousands of positive reviews and thousands of members.
We did have over 5 years of previous, private experience when we started, which I highly recommend. Whether it is sitting for your co-workers' pets, the neighbour next door or family, it all counts as experience.
Our goal is to get 5-star reviews while we travel and help owners, giving them the peace of mind and security they need, and so far we have managed to do just that.
I definitely recommend TrustedHousesitters.com as your go-to place to house sit – and travel – anywhere in the world!
Please follow and like us: